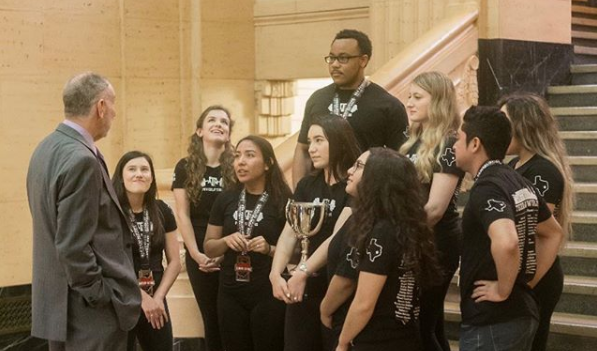 Contribute and Endowment
Texas A&M Powerlifting has made a positive impact on countless Aggie lives. We would like to continue making a difference by offering scholarships to aspiring Aggies.
Texas A&M Powerlifting currently does not offer any scholarships to our lifters, but our team is in the process of saving funds to create an endowment through the Texas A&M Foundation. Our short term goal is to raise $25,000 in order to start this endowment. After this endowment is set, we plan to start a scholarship program to encourage young powerlifters to join us at Texas A&M University.
Offering a scholarship makes our team competitive when recruiting potential members from out-of-state. When awarding a member from out-of-state a scholarship, this waives their out-of-state tuition and makes the cost of attending Texas A&M much more affordable.
Our long term goal is to continue raising money to provide support for our team. This would include funding the travel for Collegiate Nationals and for qualifying members of Aggie Powerlifting to represent Texas A&M and the United States at Junior Worlds. Along with this, we have qualified for University Worlds every year since 2016, but we have yet to accept the invitation due to funding. In previous years, University Worlds was in Belarus, South Africa, the Czech Republic, and Estonia. We hope to have the funds to accept the invitation in the near future.
If you are interested in helping Texas A&M Powerlifting reach this goal please contact our Fundraising Officer with any questions at tamupl@gmail.com, the Texas A&M Foundation at (979) 845-8161, or the Department of Recreational Sports Director of Development: James Welford, at jwelford@rec.tamu.edu.
As a non-profit organization, all donations through the Texas A&M Foundation are tax deductible.