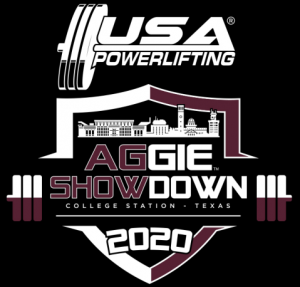 REGISTER NOW
Don't forget to register for our first annual 2020 Aggieland Showdown Tournament February 22nd – 23rd!
Compete in our USAPL competition for CASH PRIZES!
We invite High School lifters to come out and meet collegiate powerlifting programs from all over the state of Texas!
For more information, click here
Latest News and Updates
Unfortunately, there will be no tryouts for the 2020 Spring semester as we do not have the capacity for new members. We encourage those still wanting to join our team to follow our social media and check our website for updates on Fall 2020 tryouts! Thanks & Gig'Em!
Read More
Our website is back up and running! A special thanks to Tony Cardella, a former TAMUPL member, for assisting us in this process! We are excited to begin the new year back at Aggieland! We look forward to great achievements this year from hosting our first annual 2020 Aggieland Showdown...
Read More